Hi everyone! Sorry I haven't been posting, finals have been taking all my waking hours!
First, I wanted to tell all of you about a really interesting experience I had last week. I participated in the
2008 "Bioblitz"
project, which took place this year in the Santa Monica Mountains. Basically, a BioBlitz is a 24-hour inventory of all living organisms in a given area. That means the place is swarmed with members of the National Park Service, National Georgraphic, volunteers, and loads of experts on just about everything you could think of! It was fascinating, and I saw so many things I would otherwise not have the opportunity to see. Get out there in nature people!
Here is the official National Geographic BLOG, where you can read all about what happened throughout the day.
http://blogs.nationalgeographic.com/blogs/bioblitz/

and just to prove I was there...check out the pictures...
1. welcome sign
2. identifying a species of bee
3. using an small remote controlled camera
to view the fish at Malibu Lagoon
4. a frog came to say hello
5. what happens when you give college students free stuff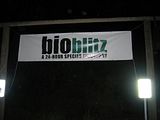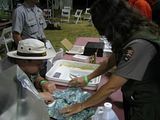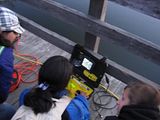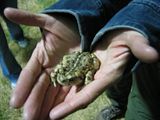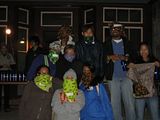 ---------------------------------------------------------------
Secondly, I'm thinking about volunteering this summer at this place where you collect turtle eggs so that poachers don't get them first. Has anybody ever done anything like that? I'd love to hear whether or not you enjoyed it.





This is the website for the organization
http://www.parisminaturtles.org/
Current Mood:
exhausted
Current Music: Pink - Cuz I can